The 5 Critical Steps Every Home Buyer Should Follow
When home buyers enter the real estate market for the first (or second, or even third) time, they can be so eager to go house shopping, they forget to follow key steps in the process. Before they know it, they become frustrated, or worse, they don't identify issues with the home or the contract until it is too late. What should have been a fun, exciting time becomes an anxiety-filled, unhappy chore and—sometimes—a money-losing proposition.
But that won't be you, because I'm going to provide you five critical steps every home buyer should follow to make your home buying experience the exciting, satisfying experience it should be.
1. Hire a REALTOR® to Become Your Trusted Advisor
Yes, I know this is a self-promoting step, but buying real estate is, for most people, the largest financial transactions of their life and it can be complicated. It's not like buying furniture or even a car. It is a huge commitment that requires planning, preparation, and perseverance.
And plenty of help.

While it may be easy these days for anyone to find potential houses to buy on the internet, it is not so easy to make competitive offers, negotiate contract provisions, navigate the inspection phase, and get through closing. Having a knowledgeable advisor guide you through the nuances of the process is critical to helping you protect your rights as a buyer.
Unless you're buying a For Sale By Owner (FSBO) home, you'll be dealing with the seller's agent, and no matter how helpful and friendly they may seem, they are never going to be advocating for your rights or providing you advice on how to get the best deal. Having an agent on your side will cost you nothing as a buyer—the seller is the one who, in almost all cases, will pay the buyer's agent's commission.
And if you think you will get a better "deal" from the seller if you don't use an agent, think again. Although the fact that a seller doesn't have to pay the buyer's commission may be a factor when a seller is considering an offer, it will not likely ever translate to a dollar-for-dollar price discount.
Moreover, if your offer is not otherwise strong in other respects (e.g., you've got contingencies) the lack of a buyer's agent will not be helpful. And remember: the seller's agent does not owe you as the buyer any duties to advocate for your rights or needs. While you may think you are getting a good "deal," having an agent on your side can help you determine if that really is the case.
Bottom line: By having a buyer's agent on your side, you generally have nothing to lose and so much to gain by having a collaborator, advisor, and friend to help you through the process. Your trusted REALTOR® will be there for you every step of the way.
2. Find a Lender to Pre-Approve Your Loan, BEFORE You Start Looking
As exciting as it is to look at houses online, if you are really in the market and ready to buy, please do yourself a favor and find a trusted lender to assess your finances (including your credit score), talk about all the available loan products (including first-time home buyer programs), and get you pre-approved on your loan.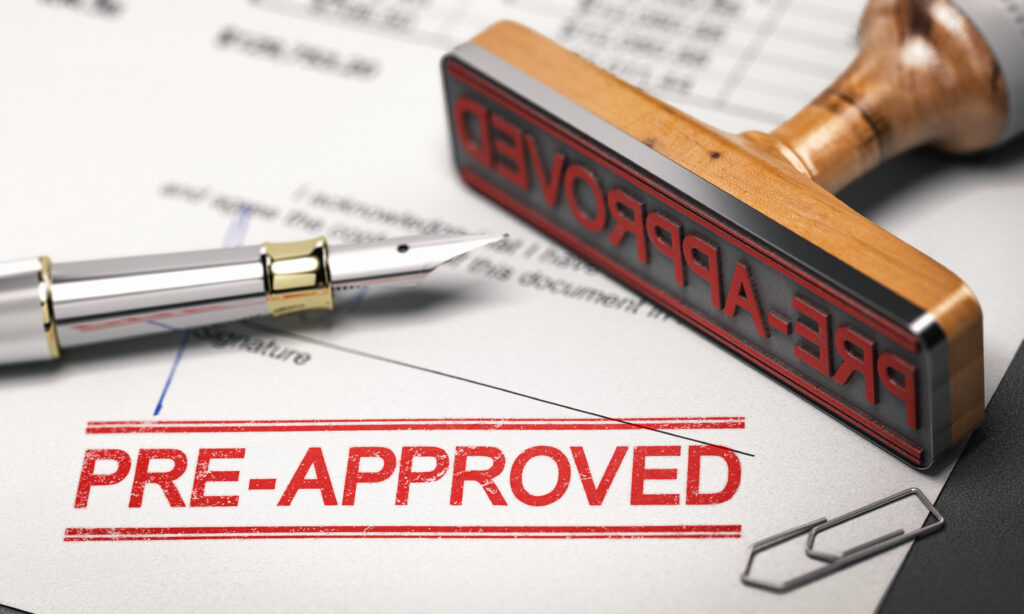 Pre-approval will help you narrow down your search so you can focus on properties that are within your budget, rather than being disappointed when you find that perfect home that ends up being beyond your reach.
Getting pre-approved for a loan and allows you to move quickly to make an offer on a home, and providing a pre-approval letter strengthens your offer and shows you are a serious buyer.
Make sure you shop around for lenders. You will be surprised at the different rates each may offer and the different fees each may charge. If you don't know where to start, you can talk to your trusted REALTOR®, who direct you to a number of different lenders to allow you to comparison shop.
Bottom line: Get pre-approved before you go home shopping in order to avoid disappointment and wasting time looking at houses you cannot qualify for. Your trusted REALTOR® can provide referrals to a variety of lenders.
3. Take a Hard Look at Your Finances
Just because a lender says they will loan you a certain amount of money to buy a home, doesn't mean you should take on that kind of debt or use all of your savings for a down payment.
You need to decide how comfortable you are with the housing payment you will make every month. Taxes and insurance are included your monthly mortgage payment, but can you afford the upkeep on the home? The HOA fees? Did you factor in your moving costs and closing costs? Do you have money for current or future home improvements? Utilities? How about those high winter heating bills or summertime A/C bills? Will you have money if you need to replace your furnace or make other repairs? What if you have an unexpected pay cut or job loss or an illness? Do you have a savings you can tap? Do your finances even allow you to save money? Or will you be living beyond your means from the start, banking on the hope that your income will catch up someday?
Talking to your spouse, partner, or significant other about finances can be difficult—especially when that perfect home comes on the market—but it's better for everyone to be on the same page from the beginning. There can be a lot of "hidden" or unexpected costs when you own a home and you shouldn't be surprised. Talk together with your REALTOR®, your lender, your CPA, or other financial planners to help you in making the important decisions about home ownership.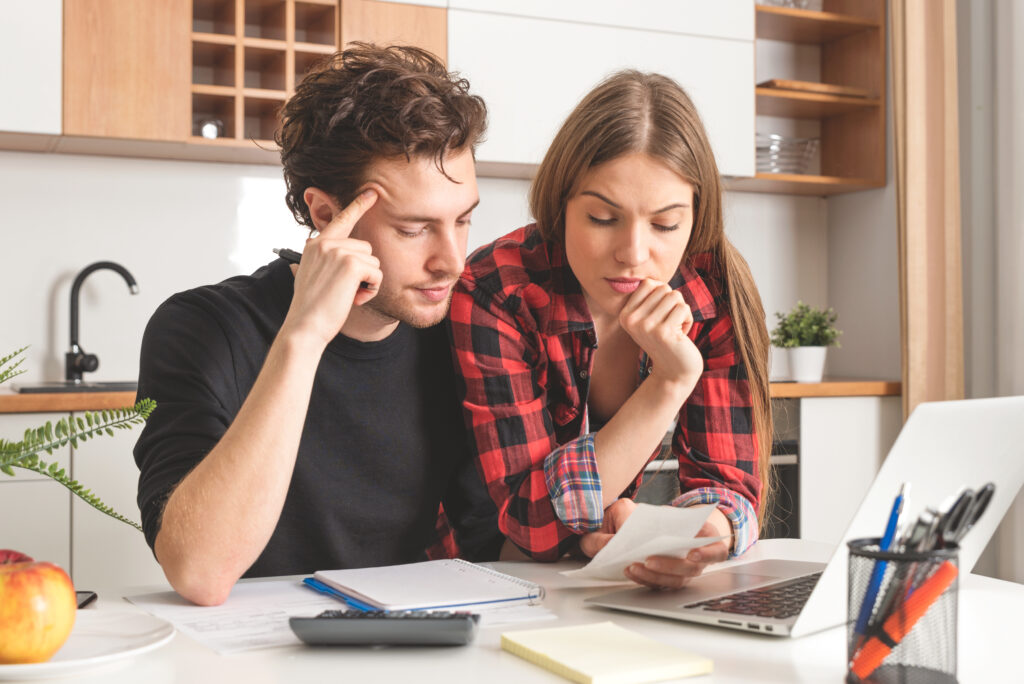 Bottom line: Knowledge is power, and there are many people who can provide a wealth of knowledge and who can help you look after your financial interests. Don't know where to turn? Ask your friends and family for referrals. Your trusted REALTOR® can also provide excellent financial planning referrals.
4. Love the Neighborhood Before You Fall in Love with the House
You should love where you live, and that means finding a neighborhood you feel safe and comfortable living in. Neighborhoods have a unique feel and personality and you should find one that fits your lifestyle and your budget.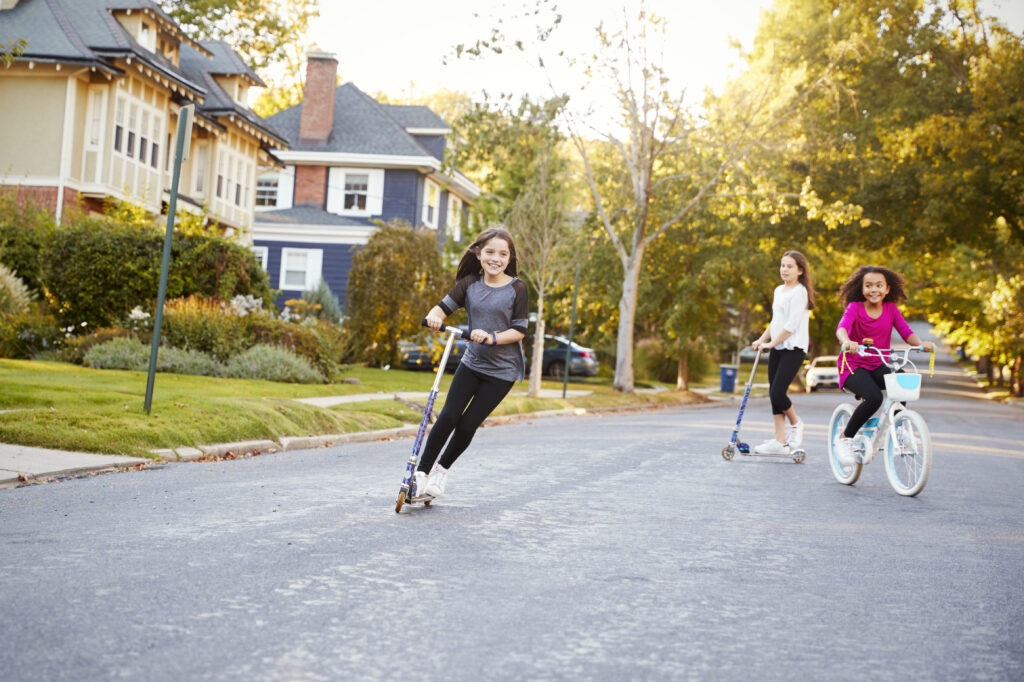 Your REALTOR® can provide you a lot of important neighborhood information upfront, but don't forget to do your own research: Google the areas you are interested in. Find homeowner association websites. Use Google Maps to get an overview of the area. Google the various amenities—churches, shops, grocery stores, libraries, parks, trails, etc. Check out the school district sites and school evaluator sites like GreatSchools.org. Check out crime statistic sites, like this one for the City and County of Denver.
Drive through the neighborhood or better yet, take a walk at different times of the day or on weekends and holidays to see what the neighborhood feels like. Check out whether there is pride of ownership in the homes. Are the homes, yards, streets, and sidewalks well maintained and clean? Where does everyone park their cars? How close are the buys roads? What is the noise level like? If you find a house in a neighborhood you like, talk to some of the neighbors if they are out. They are usually a wealth of knowledge about the area (and the other neighbors).
Bottom line: Before you get your heart set on any particular house, make sure you understand the nature and dynamics of neighborhood you would be moving into. Ask your trusted REALTOR® to provide helpful information about the neighborhoods you are looking at, and don't skimp on doing your own in-depth research.
5. Create a "Must-Have" List
Sometimes home buyers will waste a lot of time looking at homes that don't have what they need. Usually, they get distracted by various features that may be nice or cool to have and forget about the features they absolutely must have. Without knowing needs verses wants, spouses, partners, and children may not be on the same page, emotions can get in the way, and budgets go out the window.
Time, as we all know, is our most precious asset and wasting time is generally not something anyone wants to do. To stay focused, prepared home shoppers will create a list of "must haves," which allows them to act quickly when homes come on the market.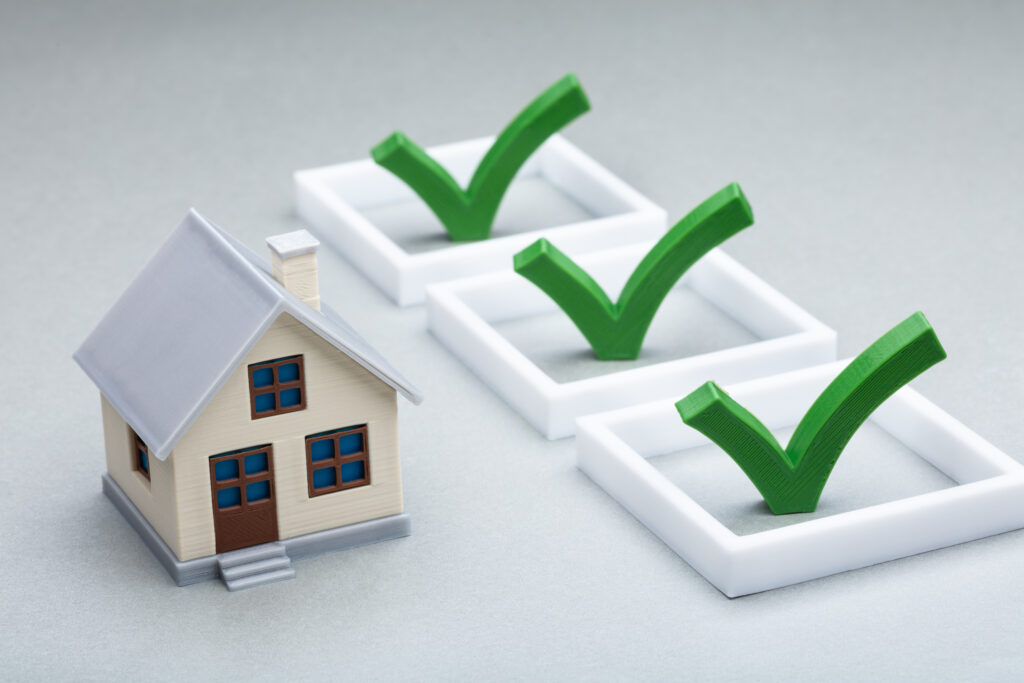 Either a home checks off the "must have" boxes or it does not. If it doesn't, it's a deal breaker and a buyer will not waste time looking at the home.
The list may contain only one required feature or may contain many necessary items. It could also list features the buyer does not want. The more that is on the list, of course, the fewer houses there will be to look at. In some areas where inventory is tight, a buyer must either be patient while waiting for a home with all their "must haves" to come onto the market, or the buyer will need to reassess their list and perhaps compromise. Being realistic is key when creating this list. Your REALTOR® can help in this discussion.
The trick, of course, is to know what is in fact a deal-breaking "must have." Features one person cannot live without are mere luxuries to another. Do you absolutely need two full baths or will one full bath and one ½ bath be enough? Creating a list of true "must haves" requires in-depth thought and analysis of all the home occupants' needs—whether practical, physical, mental, or emotional.
Remember that "must haves" can change over time. Many people are finding this out during the COVID-19 pandemic (home offices and outdoor spaces have become much-needed features). Buyers should try as best they can to think of scenarios and external factors that may affect their "must have" list.
Also, a homebuyer must determine whether certain "must haves" can be added to the home later, in which case it may be perfectly fine to buy a house that lacks a certain "must have" at that time—it can simply be added later.
Finally, if you are not going to stay in the home forever, would you feel comfortable pushing off having a "must have" until your next home?
Bottom line: Make a list of all the things you would love to have in your home (or things you do not want). Then think about each feature or amenity critically and decide if it is a "must have." Talk to your trusted REALTOR® about what features you want (or don't want) in your home and have them help you find what you are looking for.
---
If you're in the market to buy a home, please give me a call. As a trusted REALTOR® with The O'Brien Team at RE/MAX Alliance, I can help make your home buying experience as fun and stress free as possible.
Please know we are doing everything we can to keep all our clients—buyers and sellers alike—as well as the general public, safe and healthy during the coronavirus crisis. When you contact me, I will let you know in detail what I am doing to keep people safe during these unprecedented times.