What Should An Agent Do to Correctly Market Your Home?
When it comes to marketing your home, your real estate agent should be at the top of his or her game.
Home listings, brochures, mailings, social media, signs, and the overall branding used by your listing agent should demonstrate professionalism, clarity, and attention to detail. Lousy photography, ill-suited colors and fonts, bad design, and poor copywriting will only hurt your chances of capturing the attention of discerning home buyers.
PROFESSIONAL PHOTOGRAPHY
When it comes to photographs, your agent should market your home with professional photography. If your agent is not willing to pay for professional photographs, you may want to ask why, because listings with professional photos sell for more money and sell quicker. It's all about first (and lasting) impressions. Buyers spend hours on the internet looking at homes; your home must create an immediate emotional connection and it can't do that when your listing pictures have bad lighting or are badly composed or are just plain bad.
That emotional connection must carry over into your agent's brochures and social media posts, where combining professional photography with professional graphic design will leave buyers with positive, lasting impressions.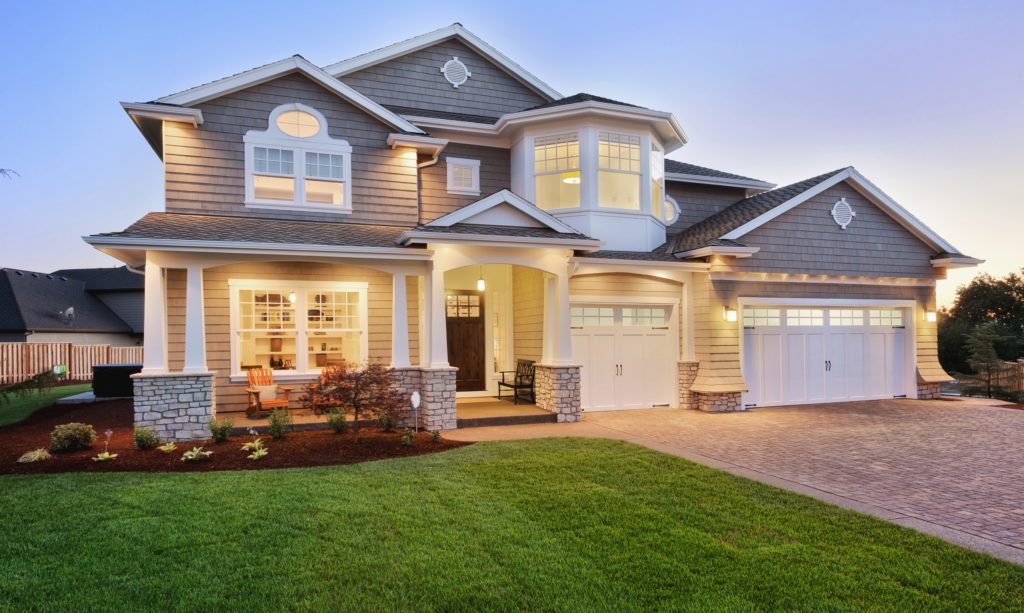 Professional photography makes a difference. Insist that your agent hire a pro to take interior, exterior, and—if needed—drone footage of your home. I will always use professional photography to help sell your home.
COMPELLING GRAPHIC DESIGN
Although my own background is in marketing (I obtained my bachelor's degree in marketing before heading to law school), I'm most fortunate to have a professional graphic designer and marketing guru right in my own home.
Corey Wheeland is my significant other and a business partner (we own a branding and graphic design company together). She received her BFA in graphic design from Ohio Wesleyan and has spent the past 15 years as a graphic designer and marketing professional, working on everything from traditional print media to digital media to radio and television. I will be able to tap into her tremendous experience and expertise as I develop marketing strategies for each client I represent.
Sellers should feel confident in their agent's ability to market their home in a way that will create an emotional connection, provide clear and accurate information, and inspire buyers to call their own agent to set up a showing.
EFFECTIVE COPYWRITING
I once saw a real estate agent's flyer for a home listing that announced (multiple times) it was a "charming Tutor-style home." Obviously, it was supposed to say Tudor, but worse yet, the home style was not even Tudor…
Not only can that kind of mistake leave a bad first impression on buyers (especially if its combined with less than professional photography), it also raises questions about the competency of the seller's agent, which certainly can be detrimental to the seller.
Indeed, if the agent is not detail-oriented enough to get THAT right, how can the agent properly advise the seller on the nuances and details of the complex Contract to Buy and Sell Real Estate and other required sales documentation?
My legal career provided me with a myriad of skills that are essential to buying and selling real estate, and accurate and effective communication is one of those skills. I wrote a blog post a couple years back about what my legal writing taught me about writing great copy, and the take-away remains true: great copywriting must:
create a stellar first impression with clear, concise, error-free language;
provide a meaningful and consistent message;
establish trust;
reflect compelling values, purpose, and credibility;
instantly connect with the audience and encourage them to pay attention;
simplify issues to their most persuasive essence; and
solve a problem and compel action.
Remember that a buyer's first impression of a home will not only be based on the photographs, but also on the listing description found all across the internet on places like Zillow and Realtor.com and on flyers and brochures. Spelling and grammatical errors (not to mention factual errors) do nothing to help sell a home (indeed, they make it much harder). Ensure your agent can write clearly and persuasively.
---
The bottom line: your agent's marketing savvy is important to selling your home quickly and for top dollar. Before listing with an agent, make sure they are willing to put in the time, money, and effort to make your home stand out in a sea of listings. (Oh, and make sure they are a RELATOR®. Not all agents are REALTORS®. Click HERE to learn why this is important.)
Give me a call if you want to talk about how I can help you sell your home (and find your next one)!