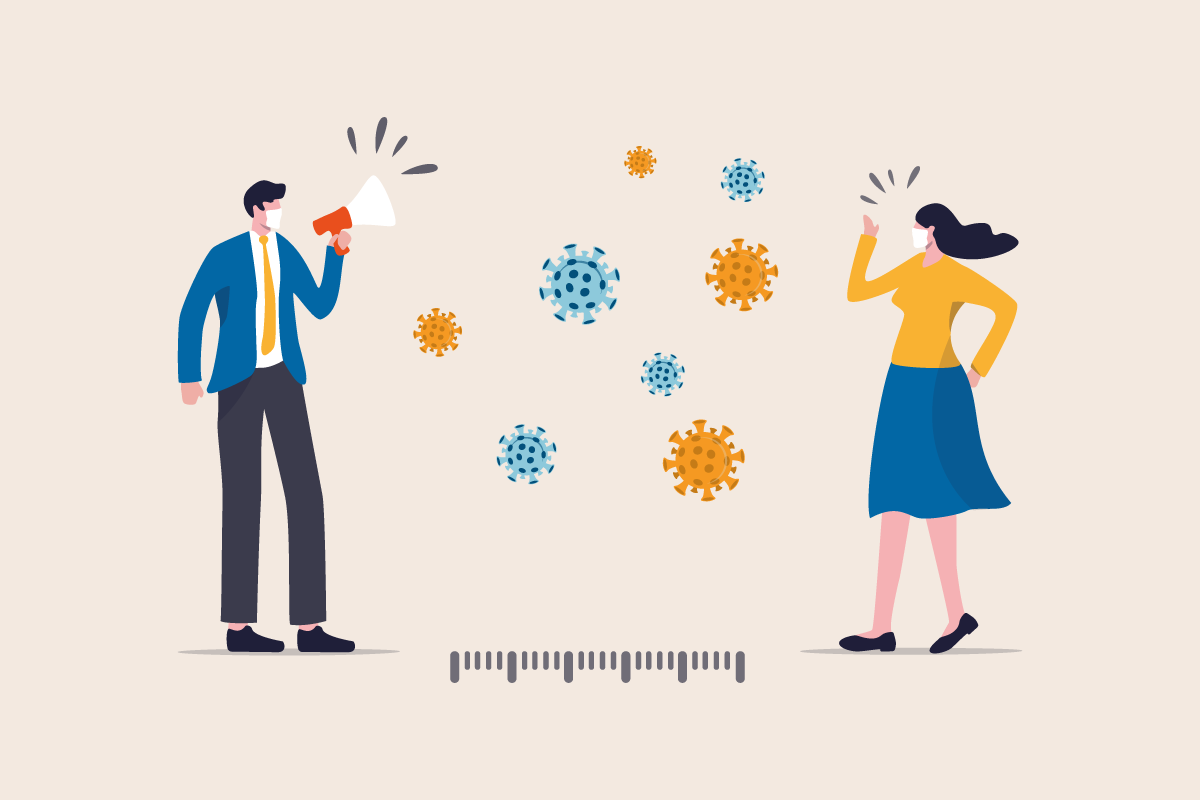 I'M HERE TO HELP DURING, AND AFTER, THE COVID-19 CRISIS
In these uncertain and challenging days, my priority is the health and safety of my family, my clients, and my community. For my clients and potential clients, we may not be able to (or want to!) meet face to face right now, but if there's something I can do for you now, let me know. In the meantime, I have a few thoughts to share about the COVID-19 crisis and my continued commitment to buyers and sellers.
As you know, news of the COVID-19 crisis changes day-by-day and hour-by-hour.
New cases and deaths continue to rise exponentially, and cities and states are doing their best to control the spread with stay-at-home/shelter-in-place orders. The most important thing right now is to prevent our hospitals from being overwhelmed. Visit the CDC HERE to make sure you are getting the most up to date information on the virus and how to "flatten the curve."
You also already know that the virus is having a deleterious effect on our economy. Businesses are closing, thousands have lost or are losing their jobs, and only essential businesses remain open.
I won't get into my thoughts on what really is an "essential" business, and I do not want to minimize the effect this virus will have on any other aspect of life. But fortunately, in Denver and other locations, real estate and construction are deemed essential businesses. People continue to need a place to live and continue to rely on the ability to sell their home to access their equity and move to a new location (for all the reasons people move in the first place, whether to be closer to family, relocate for a job, or to move into their dream home). Home ownership provides a sense of security and stability in uncertain times. Certainly, for many who are in the financial position to do so, now may be a time to take advantage of very low interest rates, whether than means refinancing their existing home or buying a new home.
Understandably, however, many people are holding off on selling their home or buying a new one as the COVID-19 crisis spreads across the world.
The real estate markets are not immune to the uncertainties COVID-19 is creating. Agents, economists, and other experts have varying opinions about what exactly will happen to the housing market because of the COVID-19 pandemic. Despite some dire predictions for the housing market in the short-term, many of these same experts say homes and other real estate assets will likely retain their value through this crisis, compared to securities like stocks.
You may have concerns that the housing market will crash as it did in 2008. Notably, the circumstances in the housing market today are not like the circumstances preceding the 2008 housing crash. Unlike 2008, housing inventory is very low, mortgage rates are very low, subprime loans are down, household debt is down, home equity is up, and today there are currently programs to assist homeowners during the current crisis, including mortgage payment and foreclosure relief.
Although there are many unknowns arising from the current pandemic and its impact on our economy, add this glimmer of hope: homes appreciated in value in three out of the last five recessions, and unlike the stock market, real estate markets move relatively slowly.
All of this means, hopefully, is that even if we are entering an economic recession in 2020 as the world fights COVID-19 pandemic and the housing market takes a pause, buyers and sellers will be back to the closing table after this is over without having lost much, if any, home value.
So, for all who are still currently interested in buying and selling, here's some things to keep in mind:
REALTORS® have been encouraged to utilize available technology such as 3D interactive property scans, video tours, and other methods to allow their buyers to virtually tour homes to comply with the governments' shelter-in-place and social distancing requirements. If you are a seller and want to place your house on the market now, we can use available technologies and marketing tools to help buyers virtually tour your home. 3D Tours, video walk-throughs, and professional HD photography are all helpful to buyers in deciding whether your house is a contender in their home search.
To avoid in-person meetings and halt the spread of the COVID-19 virus, REALTORS® and buyers and sellers can use all the various technology available today to complete a large about of business, including holding meetings by phone, by text, by email, and by video conference through programs including Zoom.
If it is essential for you to tour a home in person, your trusted REALTOR® will provide information and resources to enable you to make informed decisions about open houses and home showings, seller requirements affecting home showings, and how government actions and orders may affect real estate showings and open houses. It is my opinion that social distancing is the most important thing we can do right now to stop the spread of the virus, and if that cannot be done, I won't take or suggest actions that may expose myself, my clients, or others to the virus.
Notably, the COVID-19 pandemic may provide active buyers a greater opportunity to purchase a home with less competition. So, if you see a house you are interested in, do not hesitate to contact your trusted REALTOR® for more information. And if you are interested in making an offer on a home without physically touring the home first, your trusted REALTOR® can help you understand the contract requirements and suggest ways to structure the agreement to protect you and your interests.
I'm here to help you navigate the process, help you make decisions, and guide you to closing. And I'll be here when the COVID-19 crisis is over.
It's important to remember that the real estate markets are not shut down. People are still putting their houses on the market and are out looking at homes. While the process may look a little different, I continue to be prepared with my team (The O'Brien Team) and brokerage (RE/MAX Alliance) to help you through one of life's biggest transactions with our exceptional service, superior technology, and outstanding dedication to making the process as easy and fun as possible.
And if you are holding off selling or buying until the COVID-19 crisis passes, do not worry. Please know The O'Brien Team at RE/MAX Alliance will still be here for you when you decide to jump into the market, whether that is later this spring, summer, fall, or winter.
In the face of tomorrow's uncertainties, know that I will continue to closely monitor the real estate markets and be available to you to answer any questions you may have, whether your questions concern real estate or other topics. If I don't have the answers, I will help you find someone who does.
Please take care of yourself and your families during these unprecedented times. I'll be here when you need me.